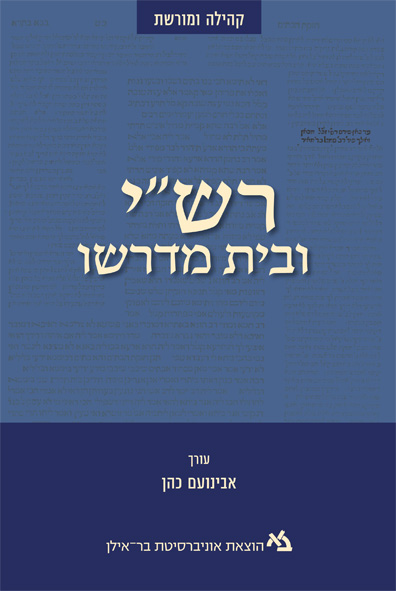 Rashi and His Disciples
Edited by: Avinoam Cohen
As a rabbi, teacher, commentator, arbiter and leader, Rashi (Rabbi Shlomo Yitzhaki) opened the gates of the Bible and Talmud to generations of commentators after him and inspired the rulings and interpretive activities of generations that followed. This book includes articles on Rashi and his disciples, including studies that expand the study of Rashi and his enterprise. The book discusses questions of Rashi's interpretation and those who seek to exclude it, as well as Jewish thought, law, language, poetry and history associated with the works of Rashi and his disciples. Hundreds of studies have been devoted to Rashi and his enterprise – to his character and his personality, his teachers and literary sources, his perceptions, his ways of interpretation, his answers, his influence on generations that followed, and much more. The studies cover a wide range of questions, from the basic level to the more complex questions. Nevertheless, many questions still remain unsolved, and some of them are discussed in this book.
Danacode: &nbsp 110-20196 ISBN:&nbsp 978-965-226-424-4 Language: &nbsp Hebrew Pages: &nbsp 270 Weight: &nbsp 800 gr Dimensions:&nbsp 17X25 cm Publication Date: &nbsp 04/2013 Publisher: &nbsp Bar-Ilan University Press